Our bathroom remodeling experts have the right skills to help you transform your existing space into a comfortable, private oasis.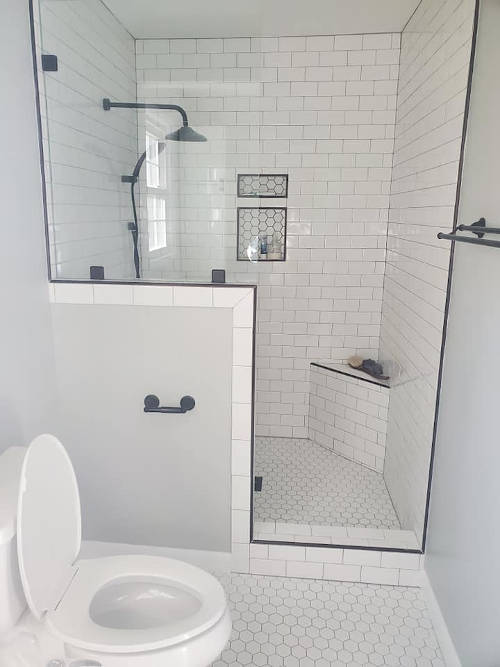 When it comes to keeping yourself and everyone else in your household healthy and comfortable, the most important room in the house is the bathroom. However, while your bathroom may fulfill its essential functions, there's every chance that this space may also be cramped, outdated, or laid out poorly—if that's the case for your bathroom, you can turn to our team at Superior Painting And Remodeling LLC to get the help you need to give it the upgrade it needs.
We offer expert bathroom remodeling services to help you make your existing bathroom as functional and comfortable as possible. We have worked on too many bathroom remodeling projects to count over the years, and while each was unique in its own way, a few common themes came up again and again.
One of these commonalities was a need for more storage space for toiletries, towels, and other supplies. Another was a desire for more modern water fixtures, such as low-flush toilets or more luxurious showerheads. A third was a wish for better lighting to allow people to groom themselves and put on makeup, etc. more easily. If you are interested in making any of these changes, we encourage you to give us a call.
Our team is proud to serve the Lawrenceburg, Tennessee community, and we want to help you make your home the best it can be. If you are interested in remodeling your bathroom, we encourage you to give us a call to get started—we have the right experience to help you make your bathroom remodeling project a success.
---
At Superior Painting And Remodeling LLC, we offer bathroom remodeling services in Lawrenceburg and Columbia, Tennessee.