Looking to spruce up your bathroom? At Superior Painting And Remodeling LLC, we understand you have a vision for a functional and stylish space that will serve you for years to come. We'll do whatever it takes to bring your ideas to life, working with you from start to finish on your bathroom remodeling project.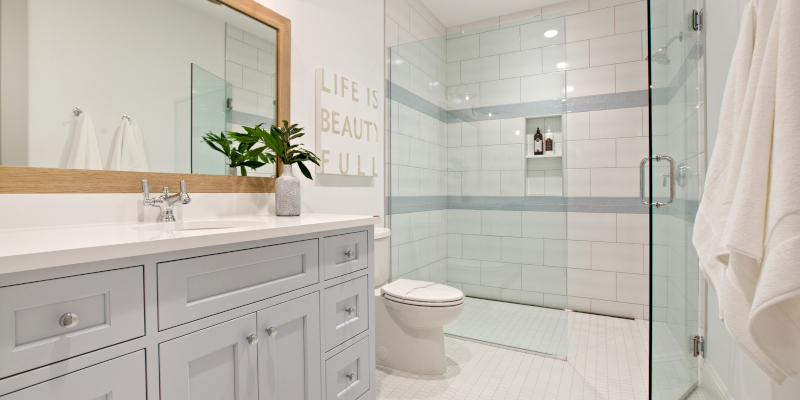 Before we get to work building the bathroom of your dreams, keep these tips in mind to make the process as stress-free as possible:
Plan your budget ahead of time (and stick to it). With all the great ideas you're bound to come up with, your expenses may add up as the project unfolds. However, the more you outline what your priorities are, the easier it will be to keep track of your funds and enjoy your new space.
Maximize your space. Staying organized will elevate your bathroom remodeling project to new heights. Don't be afraid to get creative and ask for innovative options like a hidden mirror cabinet or a cubby in the shower to stash shampoo and conditioner.
Work with a contractor you trust. Any home renovation can be stressful, but it's a lot more manageable when you choose someone you trust for your bathroom remodeling project. When you work together well, everything goes smoothly from start to finish.
We love serving the Lawrenceburg, Tennessee area, and when you choose to work with us, you can be confident that we'll always take pride in our work. After all, we're all neighbors, and we treat neighbors with the highest quality care and attention to detail that they've come to expect from us. Contact us today for more information about our bathroom remodeling plans to build you the oasis you've always dreamed of.