You don't need to purchase a brand-new, model home for it to be a beautiful, modern, chic space that you love. A home renovation can give your abode the facelift it needs and bring it into this decade.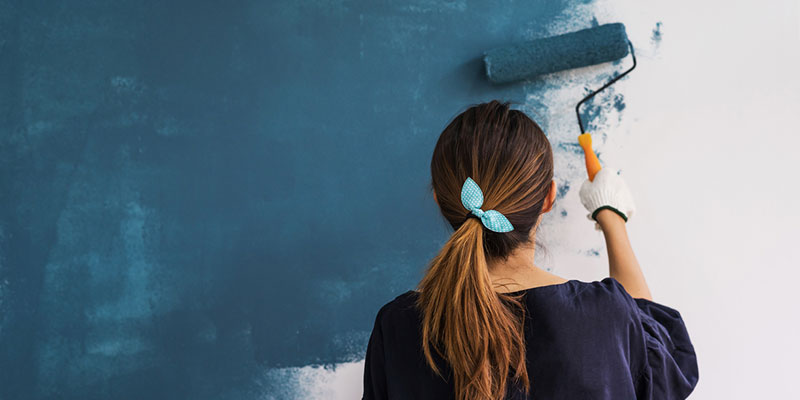 You've seen all the home renovation shows, but how do you get started without the TV crew and unlimited budget? Here are four pro tips to get your project off the ground:
Focus on one room at a time. You may want to change everything in your home all at once, but your home renovation will be a lot less daunting when you start with the area of the home that needs it the most. Also, consider that a full kitchen renovation will be more costly and time-consuming than a small half bathroom renovation. Once you finish one room, take a break before moving on to the next.
A little paint goes a long way. Paint is one of the most cost-effective ways to transform a room—whether it's with a fresh white color to brighten up a hallway or a moody dark green to give your bathroom a rich, romantic vibe. Paint a pattern on your old vinyl floors, or even go as far as painting your countertops.
Do your research. This one may seem obvious, but there are so many home renovation companies out there that don't always have your best interest in mind. Meet with a general contractor and trust your intuition when it comes to finding someone who aligns with your vision. Get several estimates (in writing), discuss timing and expectations, and learn about their vendors and process before moving forward.
Know when to call in the pros. Even the savviest DIY experts need some professional help with home renovations. You may be able to accomplish a small renovation on your own, but for a high-quality job that gets you the most bang for your buck, you may want to consider hiring the pros. At Superior Painting And Remodeling LLC, we can work with you to make your dream home a reality. We specialize in kitchen, bathroom, and exterior home remodeling and will make the process smooth and seamless.
Home renovations aren't necessarily for the faint of heart; however, the rewards are well worth the time and effort. If you have any more questions about getting started, reach out to our helpful, kind, and committed staff.