Deck construction is a very popular home improvement these days.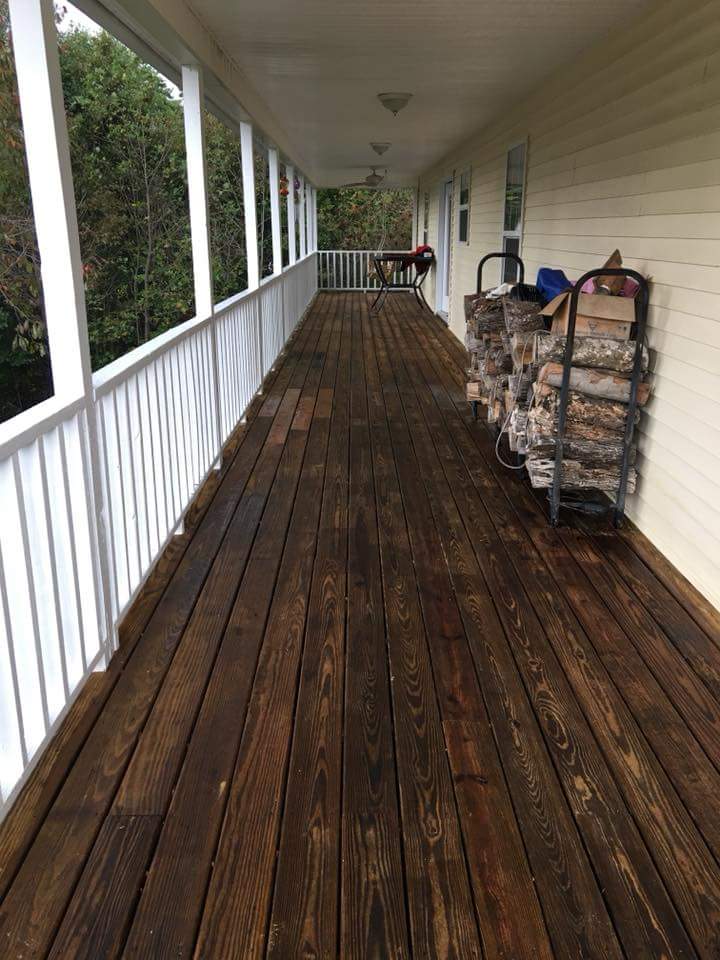 One of the most popular home improvements in the Lawrenceburg, Tennessee area involves creating an outdoor living space. Deck construction is at the top of the list because of the many ways the deck can be utilized. For example, having an outdoor space to entertain can be a fantastic way to enjoy a pleasant day while also avoiding crowds and messes inside your home. In addition, since decks are so popular, having one on your home adds value to it that can come in handy when you sell it. At Superior Painting And Remodeling LLC, we are well-known for quality deck construction projects. We can artfully design your deck to fit your needs and budget.
Deck construction can be done with either wood or composite materials depending on what you want to accomplish. Wood decking is lower in cost, but requires regular maintenance. Composite decking is low maintenance and adds more value, but is higher in cost. There are other advantages of each type, as well, which we are happy to go over during a consultation visit.
We are equipped to build any size or style of deck. You can go with a small, detached deck that is perfect for a couple of lounge chairs for watching sunsets tor a large wrap-around deck that changes the overall appearance of your home and has maximum space for gatherings. Your ideal deck construction project can fall anywhere in between. We can also create a screened-in porch, convert your existing deck, or whatever else you have in mind.
Reach out today to get started with deck construction that will give you the benefits you are looking to achieve.
---
At Superior Painting And Remodeling LLC, we offer deck construction services in Lawrenceburg and Columbia, Tennessee.